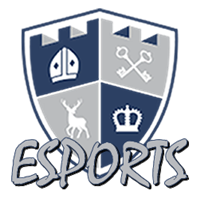 Esports at TRC
Scrims Week RL
By TRC_Esports - Jan. 12, 2022, 12:02 p.m.
Last Edit - Jan. 15, 2022, 5:25 p.m.
---
With all of the team entries all sorted in time for the friday deadline, I have turned to organising some practice matches for scrims week (well Wednesday). All matches are now confirmed.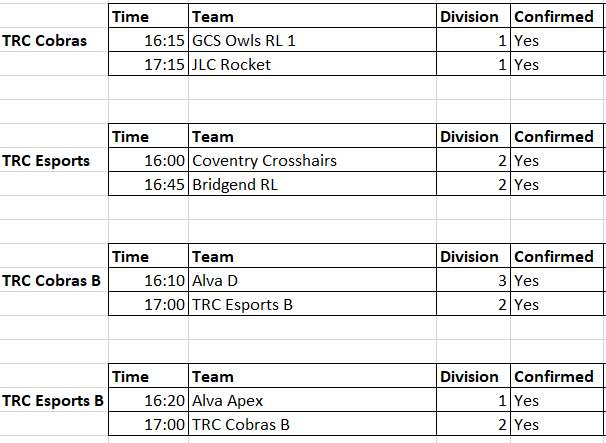 I have tried to organise pretty tough fixtures for the TRC Cobras & TRC Esports in preparation for their Division 1 & Division 2 campaigns respectively. GCS Owls RL1 qualified with a 100% match record, but also never dropped a single game. JLC Rocket also qualified with a 100% match record, they won their qualifying group and beating TRC Esports in the process.
Coventry Crosshairs finished with an identical qualifying record to our TRC Esports team, so naturally they were my first choice of a scrim. The top teams in Division 2 qualified with 23 points compared with TRC Esports 21 points. Bridgend RL qualified on 23 points, and also beat TRC Esports in the process, again another good test in scrims week.
The B teams will play each other, and will play one more opponent. TRC Esports B will be playing Alva Apex, they are a a Division 1 team but are made up of similarly ranked players. This will be a good test for our new TRC Esports B line up of Kasey, Joel & Liam.
TRC Cobras B will also play a second match but against a different Alva team, this is against a new team from Alva (it's their 4th team, and it will be the team's first match) and they should be similar ranking to the TRC Cobras B.