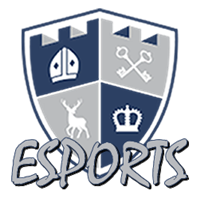 Esports at TRC
A busy scrims week
By TRC_Esports - Jan. 21, 2022, 8:45 a.m.
Last Edit - Jan. 21, 2022, 8:50 a.m.
---
We had 7 games planned for scrims week, 2 for each of 4 teams (including the B teams playing each other). Everything went well once I abandoned the planned streaming, we are still waiting for our gigabit connection to be installed. The TRC Cobras were the only team not affected by the network issues, they had to play from home this week.
The TRC Cobras faced GCS Owls in a seriously tough match. We had a couple of practices matches in the previous week and we felt confident. GCS Owls managed to qualify without dropping a single 5 minute game, so queue TRC Cobras and their first game take down of the Owls. Unfortunately the rest of the game was quite tense, very tight in places and not so tight in others, with some overtime disappointment.
In the second game TRC Cobras faced the JLC Rocket. A team with a similar qualifying record. This was definitively more one way than the first match, with TRC taking a convincing lead in the first game. We then went on to lose the second, but we regained composure and dominated the remaining games to win overall.
TRC Esports had a mixed day, with heavy ping spikes (from my attempt to stream) which seemed to last the whole match a factor in the defeat by Coventry Crosshairs. They qualified with the exact same record as TRC Esports, the TRC players want me to arrange a re-match.
In their second game, TRC Epsorts played Bridgend RL. The two teams met in qualifying and it was Bridgend who came away with the points. The previous match was played under a slightly different line up, since this match the team was strengthened by bringing Jack in from the TRC Cobras B. Needless to say it was TRC Esports who took the victory in this game.
Due to several unavailable players the program for TRC Cobras B & TRC Esports B had to be cut short, with a mixed team playing one of the teams from Alva Academy. Needless to say that a team put together last minute didn't really work out well.