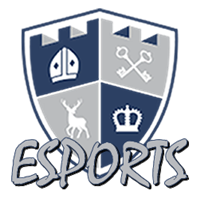 Esports at TRC
Fortnite, Brawlhalla & More
By TRC_Esports - Jan. 28, 2022, 4:36 p.m.
Last Edit - Jan. 28, 2022, 4:40 p.m.
---
We are looking to create teams or individual players for some of the other games installed on our devices. The Student Champs don't cover these games but we are on the lookout for potential tournament opportunities.
Brawlhalla & Fortnite seem to be popular within the esports groups. So we are looking at creating teams for these first. Both of these games have mixed modes with single player and team play, and we will listen to the preference of the players (so if we have players who want to form a duo then we will enter a duo).
The main Brawlhalla events seem to take place over the weekends with very few during the week. The official Brawlhalla Esports organise regular European tournaments. You can read about Brawlhalla Esports Year Seven here
I have also researched Fortnite events, with the Epic Games Open Hype events (Solo, Duo, or Trio). You can read more about Fortnite Competitive tournaments here
We also want to continue with Apex Legends and develop a stable team.
So contact me if you are interested in playing for TRC Esports.