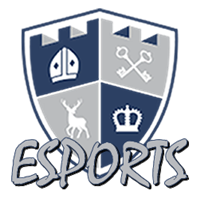 Esports at TRC
TRC Cobras vs Confetti Chariots
By TRC_Esports - Jan. 28, 2022, 5:18 p.m.
Last Edit - Jan. 28, 2022, 5:18 p.m.
---
After two weeks of scrims, the TRC Cobras started their Division 1 campaign with a devastating offence to win the first game 4 goals to nil against the Confetti Chariots. However the rest of the match was much closer, with games 2 & 3 shared with 1 nil wins for either side. At this point TRC Cobras had scored 5 goals to the Confetti Chariots 1 goal.
This seemed to be a turning point, with the Chariots scoring 3 goals to the Cobras two to win game 4. Their coach (a Super Sonic Legend) seemed to be bringing his team back into the game and onto a final game decider. The Confetti Chariots took an early 3 goal lead in game 5, but a determined TRC Cobras fought back to level game 5 with 3 come back goals.
Overtime was tense, with the Cobras having many shots cleared off the line. Unfortunately it was the Cobras who made the first mistake. A cracking game from start to finish, it's a little disappointing to lose the first group game but it was a stellar performance. The Franklin Raiders await next week with a grudge match from the winter qualifiers.
Score: TRC Cobras 2 3 Confetti Chariots