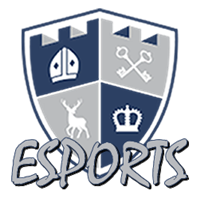 Esports at TRC
TRC Cobras vs Franklin Raiders
By TRC_Esports - Feb. 3, 2022, 12:47 p.m.
Last Edit - Feb. 5, 2022, 4:41 p.m.
---
The term grudge match is often overused, but following our defeat in the Winter Qualifiers this match had everything. The action even started before the match with the news from Franklin that a sub would need to play. The first game followed the now regular pattern of aggressive starts from the TRC Cobras, a comprehensive 5 to 1 scoreline had TRC Cobras on top.
Game 2 was a complete reversal and the TRC Cobras struggled after conceding some early goals. Franklin always had control in this game winning 3 goals to 1, however this game was a turning point. Disappointed with the game 2 score the TRC Cobras went on the attack again in game 3 , taking an early lead. Franklin threatened to level the game but the TRC Cobras got a decisive goal and then took control of the game to limit any Franklin comeback. TRC Cobras took the game 4 to 2.
So game 3 was a tight affair, and we still needed one more game to take the victory. Desperate to avoid a final game, TRC Cobras started on the attack with more aggressive play to take some early goals. They used this goal buffer to stifle the Franklin Raiders and restricted their attacking options. The TRC Cobras were able to control the game and secured a comfortable 4 to 1 victory in game 4.