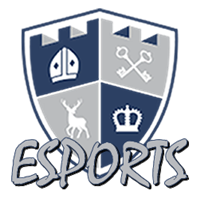 Esports at TRC
Salisbury Spitfires vs TRC Cobras
By TRC_Esports - Feb. 11, 2022, 2:53 p.m.
Last Edit - Feb. 12, 2022, 6:33 p.m.
---
Matchday 3 was a remote affair, spectating the match with a 2 hour time difference and not within our normal esports setting. Before the match we knew very little about The Spitfires, their player names didn't really find anything on Tracker Network. Then a lucky find on BallChasing.com found a couple of replays that gave a good indication of their rankings.
With a playing time of 16:30, one of our players was 25 minutes late and The Spitfires should be commended for waiting. When we final got started, the game was a tense affair. The first game going to TRC with 3 goals to the Spitfires 2 goals. This wasn't the normal blistering start from our other matches or scrims. However TRC Cobras controlled this first game with a blip towards the end to give the Spitfires a glimmer of hope. This was also setting up another tense second game.
Game 2 was a reversal with TRC Cobras struggling to convert their chances. In the end those early Spitfires goals proved difficult to overturn. Game two went to the Spitfires (3-2). With the Cobras struggling to assert their dominance, game 3 felt like a key game. Despite some great play from the Spitfires the Cobras were able to hold on, winning game 3 by the familiar scoreline of 3-2.
The main worry going into game 4 was that a Spitfires victory would setup an even tougher game 5 decider. There was never more than a single goal between the teams with the game ebbing & flowing from side to side. However after leveling the game, TRC Cobras scored the decisive goal. With over a minute left it set up a very defensive end to the game, with TRC Cobras keeping the ball in the opponents half. I have never been so relieved to see the ball touch the floor so quickly after the final whistle. The Cobras took game 4 (3 - 2) to successfully complete the match.
The TRC Cobras have a break and there next matchday is 2nd March, with a double header with the great Eagles.eXe and We're Wolves 2.