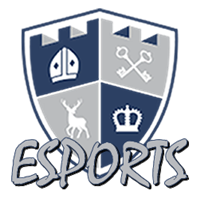 Esports at TRC
Eagles.eXe & We're Wolves 2
By TRC_Esports - March 9, 2022, 8:50 a.m.
Last Edit - March 9, 2022, 9:07 a.m.
---
We had set up a double header with a rescheduled game from half term (against We're Wolves 2), and a scheduled fixture against easily the best team in the whole of division 1 (Eagles.eXe). What could go wrong i thought, nothing was my response.
The game against the Eagles would be an extremely tough affair, 2 SSL's in one team. So our only tactic was to try and make it an aggressive first game. The networking gods clearly had another plan with constant ping spikes and variation, this would be even more annoying because it hasn't happened to this level before or for this period of time.
Lets just say, the Eagles won convincingly (Disappointed, but expected). So onto game 2, We're Wolves 2 had so far played 3 and lost 3. This seemed a winnable game but the network gods had other ideas. Still suffering from network ping spikes and variation we some how lost the first game 6 - 1. Before the start of the second game we had a tinker with the other devices in our esports room and seem to have remedied the networking issue.
TRC Cobras went on to win the next 2 games. Game 4 was a tight affair which wasn't helped by a controller malfunction which flipped one of our players controls mid game (he was using his own controller). We eventually lost Game 4, so cue Game 5. Due to the controller issue, one of our players jumped onto a PS5 instead. Adjusting from PC to PS5 and from one controller to another proved tricky. Fatigue was also a factor by this point and we lost game 5 to lose the match 3 games to 2 overall.
Really disappointed for the team, the gimme first game really came back to haunt us. We still have a playoff chance but we must win our final 2 matches.