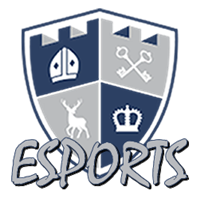 Esports at TRC
F6th Penguins vs TRC Cobras
By TRC_Esports - March 11, 2022, 1:02 p.m.
Last Edit - March 11, 2022, 1:33 p.m.
---
After the previous weeks disappointment, this turned into a crunch match for our playoff chances. In division 1 the top 4 teams from each group go through to the playoffs, and a victory in this game should have seen us into the playoffs or at the very worst leave our destiny in our own hands.
This was a remote game with the permission of our opposition, so we played from home. A repeat of our network issues would certainly kill off our chance of winning. Our intel on the team suggested that the F6th Penguins have an exceptional player, with the rest of the team being similar ranks to the TRC Cobras players.
Pre match, we had a few chats about how we could counter and target their best player. We had discussed aggressive starts, targeted demos, but without any real answers. Targeting one player could provide more space and time to the other players, and they are still good enough to punish our mistakes and do their own thing. In the end, we decided to take it a game at a time.
The first game was tough, with the Penguins dominating for large periods of time. Just when we seemed to be getting back into the game the Penguins scored on the counter. This first game ended with the TRC Cobras having a lot to think about, and on the wrong side of a 5 - 1 loss.
Cue the second game and the TRC Cobras fight back, this was an extremely tight affair. TRC Cobras scored first during a period of dominance, the game continued to be tense and the inevitable Penguins goal finally came to level the game. The tension continued to the end, until I jinxed everything with 9 seconds to go with the line 'this game is going to overtime'. Well, it didn't due to the Penguins goal with seconds on the clock.
The third game of the match started with TRC Cobras on the defensive, with 2 early goals for the Penguins. Everything we tried seemed to produce a perfect response back from the Penguins. As the game continued we got a bit more desperate to score and over committed to give the Penguins their final goal to win the game 3-0.
Overall, the F6th Penguins clearly deserved to win the match and best team won on the day.