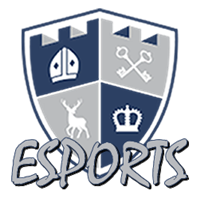 Esports at TRC
TRC Cobras vs Alva Apex
By TRC_Esports - March 28, 2022, 12:53 p.m.
Last Edit - March 28, 2022, 1:31 p.m.
---
The final group game arrived, and we knew exactly what we had to do:
Win 3 games to Nil
Hope Confetti or Franklin lose
You could therefore say qualification for the play offs wasn't in our own hands. Unlike Confetti or Franklin, for whom a win would see them through. We found ourselves in this position due to our loss to We're Wolves 2 on the tragic network ping spike day, and our initial group game where we let Confetti clinch an overtime win in game 5.
We knew the Alva Apex was mainly a team of Champion ranked players, so we knew our win was possible. The game started in an aggressive TRC Cobras start, and we quickly got into the lead. This game was a tight affair but TRC Cobras got over the line with a 3 goals to 1 score line. The success of our first game really helped our confidence and freed the players to just play. This was really evident in the final 2 games, with TRC Cobras winning game 2 by 4 goals to nil, and game 3 by 6 goals to nil.
Our side of the criteria was achieved, and now the wait began. Confetti played We're Wolves 2 and Franklin played Salisbury Spitfires. Unfortunately neither of these games were streamed by any of the teams. But after about 20 minutes of waiting, the Confetti score was inputted into the Champs website. It was a win for Confetti, so we are on our final chance and a further wait for the Franklin score. The celebrations started when new of the Franklin match finally got through, it was a Franklin defeat and an end to Franklins play ambitions.
So our first season of competition finished with our main team (TRC Cobras) qualifying for Division 1, and reaching the top 16 teams. On any level this could only be seen as success.