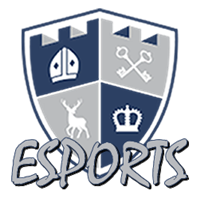 Esports at TRC
Burnley FC BEES vs TRC Cobras
By TRC_Esports - March 28, 2022, 1:47 p.m.
Last Edit - June 4, 2022, 4:54 p.m.
---
This was our first ever play off game, it is our first season after all. We finished 4th in our group with only 3 wins and 4 losses, and we were about to take on Burnley FC BEES. They had a 100% group record, winning all of their games and only conceding 3 5 minute games in the process. I thought we are better than our qualification record suggested, but are we to the level of the BEES.
Well to say it was a tight match was an understatement, the first game finished 0-0 and went to overtime. It took 3 minutes for the BEES to get the overtime goal, devastating, but still a good performance from the Cobras. Game 2 was a similar affair, with the game going to overtime after a goalless game. This time, it was TRC Cobras who scored the overtime goal after several minutes of overtime.
Game 3 was a one sided affair, with the BEES winning 3 goals to nil. The BEES had been very successful at reducing the number of TRC chances and attempts at goal. A TRC regroup was in order, and game 4 was another tight affair with TRC trying to hold out with a 1 goal lead with about 30 seconds to go. A BEES goal levelled the match and set up a tough end to the game, and with a 1-1 score line and just 5 seconds left on the clock the BEES scored the final goal to win the game 2-1.
With this being a play off game, it was best of 7 games and the winner needed to get 4 games on the board. So it wasn't quite over for TRC Cobras, however game 5 was the most difficult as we conceded a few early goals. The final 4-1 score line was the end of the game and match. In the end we lost 4 games to 1, and only scored 3 goals to the BEES 10.