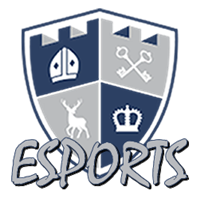 Esports at TRC
22/23 Esports Plans
By TRC_Esports - July 15, 2022, 10:09 a.m.
Last Edit - July 15, 2022, 10:23 a.m.
---
After a successful first season in esports we at TRC want to build on this and further improve and expand the esports opportunities available. This will involve entering both the Student Champs and other esports events, it may even involve running some events.
Student Champs
We are going to enter the Winter & Spring Valorant cups, this will be a mix of new and current players. We have a tough standard to live up to, a top 16 finish in the 2022 Spring Cup. Champs Valorant matches will normal be 5pm on Wednesdays.
We will enter 2 teams into the 2022 Rocket League Winter & 2023 Spring Splits, this will be for current and new players. We will create a team of our 3 best players to have a go at qualifying for Division 1 of the Spring Split again. Last years Division 1 group was ultra competitive and we did make the last 16 playoffs. The division 1 group was so competitive that 2 teams from the group made it to the grand finals. Our second team in the Winter Split will qualify for Division 2 of the Spring Split. If we have enough players interested, we will also enter a team into Division 3 of the spring split, this is a division for new teams who didn't go through the qualification. Champs Rocket League matches will normally be 4pm on Wednesdays.
We will enter the 2022 League of Legends Winter & 2023 Spring Splits. This is a brand new team to TRC and we have spent the last few months before the summer playing and practicing as a team. We currently have 5 players for the team but new players are welcome. Champs League of Legends matches will normally be 4pm on Wednesdays.
We will enter the AOC SPORT FIFA 23 Cup for XBOX. We can only enter a maximum of 2 players for this. We will have some sort of selection process to select our the players to represent TRC. This will normally start in January and would take place on Tuesdays 3pm, but this could change.
Other Opportunities
We will enter the Minecraft Collegiate League. 2021/22 was the first season for MCCL and we didn't have the time to sort out our entry, however plans are ongoing to enter from September.
We will form a team to compete in Apex Legends tournaments run by Vupline Esports, Guild Esports, & Sentient Esports. We will also look at other opportunities via Challenger Mode. We will aim to enter at least 1 tournament per month but the scheduling of events seems to give only a week or so notice.
Potential Opportunities
We have been looking at tournament organisation via Challenger Mode, we are currently creating a space for TRC Esports. We could use this to organise some community tournaments for games such as Street Fighter 5, Tekken 7, FIFA, eFootball, or Brawlhalla. This might start very small and focus only on TRC students in order to test the platform and how it works.